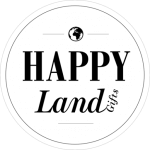 CONGRATULATIONS ON YOUR LAND OWNERSHIP
The registration of your land was successful. 
You have now received a mail with your personal land register extract.
If the land gift makes you 'happy', please give us 10 seconds of your time and help us by leaving a short feedback on Google. Thanks a lot
You have a problem or a question? Write us,we are happy to help and answer quickly.